"

An excellent modern mainstream pianist..."
— Scott Yanow-ALL MUSIC GUIDE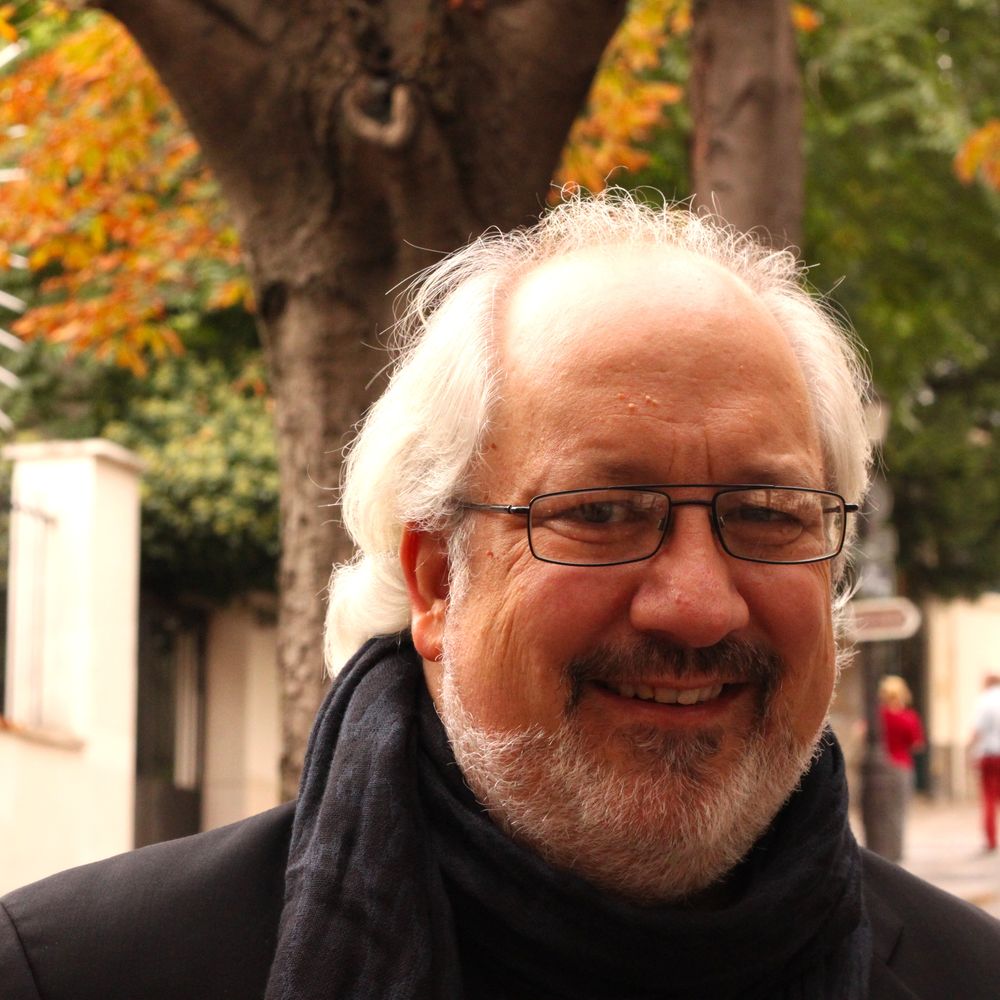 PIANIST, ARRANGER, PRODUCER, EDUCATOR
Pianist GERARD HAGEN lives in Paris with his wife, acclaimed vocalist LESLIE LEWIS. His trio recordings have received critical acclaim as have the recordings he produced and arranged with Leslie.  Gerard has performed extensively. His tours have taken him to Europe, Asia, Africa and throughout the U.S. including venues in London, Paris, Tokyo, New York, Los Angeles and San Francisco.  Prior to moving to France he lived in the Los Angeles area where for seventeen years he lead a trio with drummer JERRY KALAF and bassist DOMENIC GENOVA. He is on the faculty at IMEP Paris College of Music.
What critics say ...

... command of his instrument and self-assurance are evident ... along with an appreciation for melody and an ability to swing. Far Horizons is an exciting debut for a gifted pianist and his accomplished trio.
--Ken Borgers, KKJZ Radio Long Beach, CA
... Gerard Hagen is a well known giant on the west coast ...  A trio that can swing, like this is always a good bet for a great musical evening, ... It's groups like this that keep jazz alive.
--Larry Routt, WOBO Radio Cincinnati

An excellent modern mainstream pianist, Hagen, who is influenced by Bill Evans and Tommy Flanagan but mostly sounds like himself, ... although Hagen has impressive technique, he uses it to serve the music.
-~Scott Yanow, ALL MUSIC GUIDE

Gerard Hagen has produced a polished, lyrical sound in the Bill Evans tradition.
--George Fendel, JAZZSCENE
The excellence of Hagen's work on "Stay Tuned" is of such a high level that one would have expected him to be better known beyond the West Coast.
--Bill Donaldson, JAZZ IMPROV
Hagen has a special way with the piano that sets him apart from today's young lions. He is gently respectful of melody, avoiding pianistic gymnastics and chord bashing.
--Dave Nathan, ALL MUSIC GUIDE
Hagen, soloed deftly, his lines moving gracefully in and out of the composition's subtle corners. 
-- Zan Stewart, LOS ANGELES TIMES
RECORDINGS: Producer/Arranger/Pianist
Gerard is active as an arranger, producer as well as musical director for vocalist Leslie Lewis. Her debut recording "Of Two Minds" was released on the SSL label in Japan and received 5 stars in "Swing Journal" magazine. "Keeper Of The Flame" was featured on SiriusXM Radio as well as several nationally syndicated radio shows.
        
Gerard Hagen Trio "Far Horizons" (Resurgent Music) 1998
Gerard Hagen Trio "Stay Tuned" (Sea Breeze Jazz) 2000
Saddleback College Jazz Faculty Recording 2006
Leslie Lewis' "Of Two Minds" (Surf Cove Jazz) 2008
Leslie Lewis' "Keeper Of The Flame" (Surf Cove Jazz) 2010
Leslie Lewis' "Midnight Sun" (Surf Cove Jazz) 2011
Dan Jacobs Quartet "Play Song" (Metro Jazz Records) 2011
SSJ All-Stars "From California With Love" (SSJ-USA) 2011
Gerard Hagen Trio "Song For Leslie" (Surf Cove Jazz) 2012
Leslie Lewis' "Leslie Lewis & Gerard Hagen in New York"  (Surf Cove Jazz) 2013
Leslie Lewis' "Fragile" (Surf Cove Jazz) 2017                                   Funky Ella "I Put A Spell On You" (Ahead) 2021
PERFORMANCE VENUES: (partial list) include:
Royal College of Music, London, UK (w Musique Sur La Mer)
Pizza Express Jazz Club SoHo, London UK
Lehman College Jazz Festival, New York, NY
Trumpets Jazz Club, Montclair, NJ
U. S. Embassy, Paris FR
Sunside-Sunset Jazz Club, Paris, FR
Jazz Club Etoile, Paris FR
Bar Josephine Hotel Lutetia, Paris FR
Chez Papa Jazz Club, Paris FR
Café Laurent, Paris FR
La Caveau de la Huchette, Paris FR
Hôtel de Crillon, Paris, FR
Autour de Midi, Paris FR
La Closerie des Lilas, Paris FR
L'Hermitage, La Baule FR
Hip Jazz Club Imperial Palace, Annecy FR
Hôtel Royal, La Baule FR
Satin Doll, Tokyo, JP
Adirondack Cafe, Tokyo, JP
Life Time Cafe, Shizuoka, JP
Far Out, Yokohama, JP
Ksar Char-Bagh Marrakech, Morocco
Jazz Club Minsk Minsk, Belarus
Jazz a Conakry  Conakry, Guinea
Jazz Club Torino, Torino IT
The Bop Stop Cleveland, OH
Los Angeles County Museum of Art Jazz Series, Los Angeles,  CA
Jazz at Pearl's, San Francisco, CA
The Culver's Club For Jazz, Los Angeles, CA
House Of Music & Entertainment, Beverly Hills, CA
Hollywood Studio Bar and Grill, Hollywood, CA
Vitello's Jazz and Supper Club, Studio City, CA
Spaghettini Grill and Jazz Club, Seal Beach, CA
Disneyland, Anaheim, CA
Steamer's Jazz Club, Fullerton, CA
Dana Point Jazz Festival Dana Point, CA
The Artists Quarter, Minneapolis/St.Paul MN
Cerritos Center For Perforrming Arts, Cerritos CA (w Jazz Tap Ensemble) 
California Music Teacher's Convention, San Diego CA    
Terrace Theater Long Beach CA
Mukenthaller Art Center, Fullerton CA
Long Beach Museum of Art  CA
Walter Annenberg Estate, Rancho Mirage CA
Queen Mary Long Beach CA
Riverside Community College, Riverside CA
Clairmont College, Clairmont CA
La Costa Resort, La Costa CA
Bowers Museum, Santa Ana CA
Skirball Cultural Center, Los Angeles CA
Santa Ana Performing Arts Center, Santa Ana CA
The Outpost, Albuquerque NM
Harwood Museum, Taos NM
"Jazz At The Center" Concert Series, Santa Fe, NM
"Geniuses Of Jazz" Concert Series, Albuquerque, NM
CONCERT AND JAZZ FESTIVAL APPEARANCES: (partial list)
Jazz A Vienne                                                                                                                   Au Grès du Jazz                                                                                                             Jazz à Sables d'Or  Sables d'Or-Les-Pins  FR                                           16 éme Croisière Jazz'en Mer                                                                       Jazz Club de Grenoble — Grenoble, FR                                                          Palace of the Republic — Minsk, Belarus
Jazz Club Torino — Torino, IT 
Gourmet Bar — Lyon, FR                                                         
Les Platanes Jazz Club — Chaponnay, FR 
Séjour Impérial Annecy Festival — Annecy, FR
Le Caillou du Jardin Botanique— Bordeaux, FR
Jazz à Brignoles — Brignoles,  FR
Jazz Session de Pierrelaye —La Mezzanine Pierrelaye, FR
Auditorium d'Issy-les-Moulineaux — Issy-les Moulineaux, FR
Espace Culturel — Bondues, FR
Laguna Beach Live Jazz Series — Laguna Beach, CA
Jazz At The Merc — Temecula, CA
 La Baule Jazz Festival — La Baule, FR
 Colombes Jazz — Colombes, FR
 Jazz a Conakry — Conakry, GN
 Pavillons Jazz Festival — Les Pavillons-sous-Bois, FR
 City Jazzy Concert — Saintes, FR
 Catinallegra — Auxerre, FR
 Jazz Á Ratigny — Ville de Ratigny, FR
 Jazz En Touraine — Montlouise-sur-Loire, FR
 Centre Culturel — Serris, FR
 Jazz En Sol Mineur — Gréasque, FR
 Sunny Live Jazz Festival — Paris, FR
 Sancy Snow Jazz Festival — Le Mont-Dore, FR
 Jazz au Conservatoire — Saint-Quentin, FR
 Théâtre Rutebeuf — Clichy, FR
 L'Espace Culturel Dispan de Floran — L'Haÿ-les-Roses, FR
 Espace Concorde — Arpajon, FR
 L'Entrepôt du Haillan — Le Haillon, FR
 Epace Carpeau Cabaret Jazz Club — Courbevoie, FR
 Cercle Suédois — Paris, FR
 Festival Jazz'tittudes — Laon, FR
 Jazz à L'Orangerie — Eaubonne, FR
 Festival La Légende Des Siècles — Ville de Monteux, FR
ASSOCIATE PROFESSOR of JAZZ PIANO
International Music Educators of Paris College of Music Paris, FR. Saddleback College Mission Viejo, CA.
Currently Gerard is a professor of music at International Music Educators of Paris College of Music where he teaches jazz piano, jazz repertoire and jazz history. From 2004 to 2012 he was an Associate Professor of Jazz Piano at Saddleback College in Mission Viejo, CA. His teaching duties included jazz piano classes, private instruction,  evaluation of jazz combos, and evaluation of applied jazz students. In addition he performed in concert with the Jazz Faculty Combo and served as a faculty member for the Saddleback College Summer Jazz Program. His educational background includes a Bachelor Of Arts degree in piano performance from the University of Mary and a Masters of Music Ed. degree from Northern Michigan University. 
His performances and recordings have received critical praise in the Los Angeles Times, Jazz Times Magazine,  Los Angeles Jazz Scene,  Jazz Improv Magazine, Cadence Magazine, Cashbox, All About Jazz, All Music Guide, etc.  Recordings have been featured  on Bob Parlocha's and Jim Wilkie's Syndicated Jazz Radio Shows as well SiriusXM radio.